Description
Phenomenal performance and quality
The premium chip for your car. State-of-the-art industry-grade hardware, engine-specific mappings plus a comprehensive service package come together to bring you a driving experience you will love.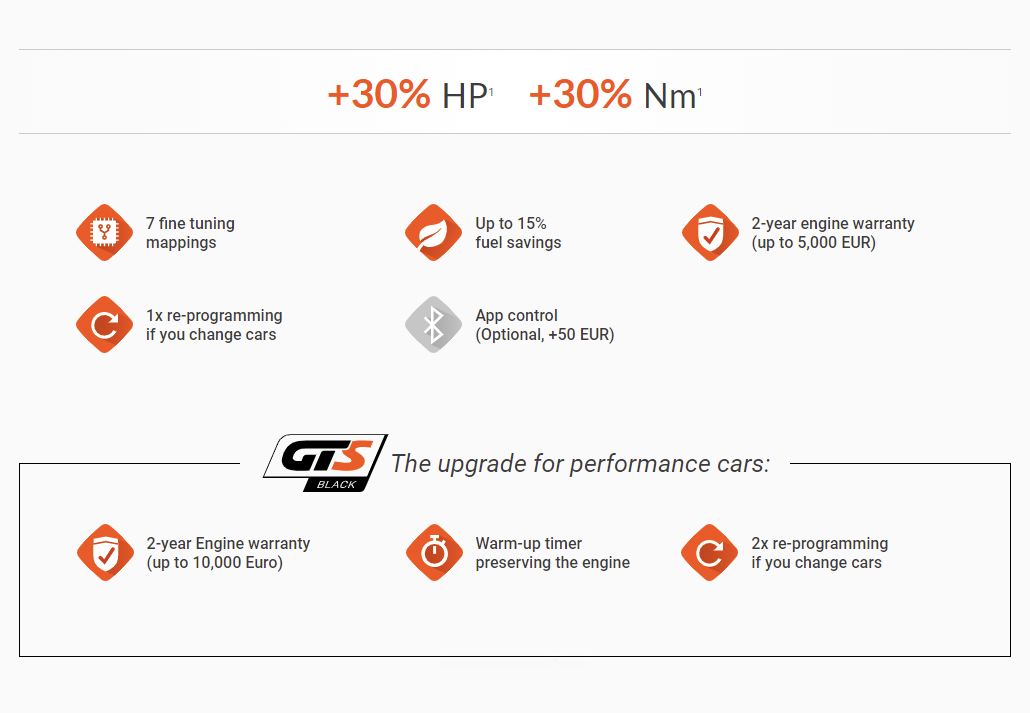 Fine tuning makes the difference!
Even nominally identitical engines often perform slightly differently. This can be down to manufacturing tolerances, the number of kilometres covered or the quality of the fuel. So that your RaceChip works perfectly with the engine in your car, we have developed fine tuning mappings. They mean that you can fine tune your GTS or GTS Black to match your engine's performance and characteristics perfectly. The app control feature lets you download the pre-programmed settings right from our servers.
√   7 fine tuning mappings for a gradual custom-fit
√   Easy to control by Digital User Interface
√   Perfect fine tuning for the perfect match
More performance via smartphone
The Race Chip app lets you set up your car as you want; just select the tuning stage from your smartphone. The app can also deactivate the RaceChip, returning the car to stock tune. App control for your RaceChip is available for just 50 EUR.